Rock, Pop, Blues
& Country Cover Band in Western NC
2020 is a rock, pop, blues, and country cover band founded in 2008 in Hickory, NC region. It is made up of eye surgeons, hence the name. We were started after one conversation between Trey and Allen in 2007. Ron, Brian, Ray, and Reg joined us to make up 2020.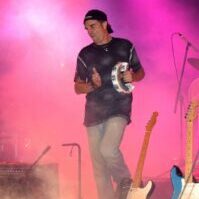 "I developed a love for music and singing in church Youth Choir and my High School Chorus. Most of my stage training came through John coffey (now the Music Director for "The Full Monty" on Broadway) at Hickory Community Theatre; Lenoir-Rhyne College Playmakers, as well as professional barbershop quartet vocal coaching at Harmony University in Kansas City. I've sung with 2 quartets: Acappella Fellas and Tradewinds (4th Place in Southeast District) since 1995. With my wife, Jackie, I sang with the rock/pop band, Zillion Geckos, and currently sing duets in weddings, churches and musicals.Early rock influences: Beatles, Monkees, Stones, Led Zeppelin, Boston."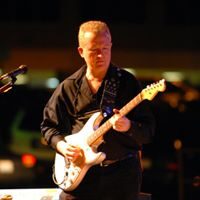 "I started out in music as a kid singing in a family gospel quartet with my brothers. I got into rock music as a drummer and singer and took up the guitar several years later to join a group as their singer and rhythm guitarist, eventually progressing to lead guitar and bass. My earliest musical influences in classic rock were Eric Clapton, Jimmy Page, Jimi Hendrix and David Galmour. I became interested in jazz fusion artists like Mahavishnu Orchestra, Chick Corea, and artists who blended the two like Frank Zappa and Steely Dan. I also like blues artists like Stevie Ray Vaughan a lot and try to integrate melodies and harmonies rom all types of music. I especially admire versatile artists like Joe Satriani and Eric Johnson."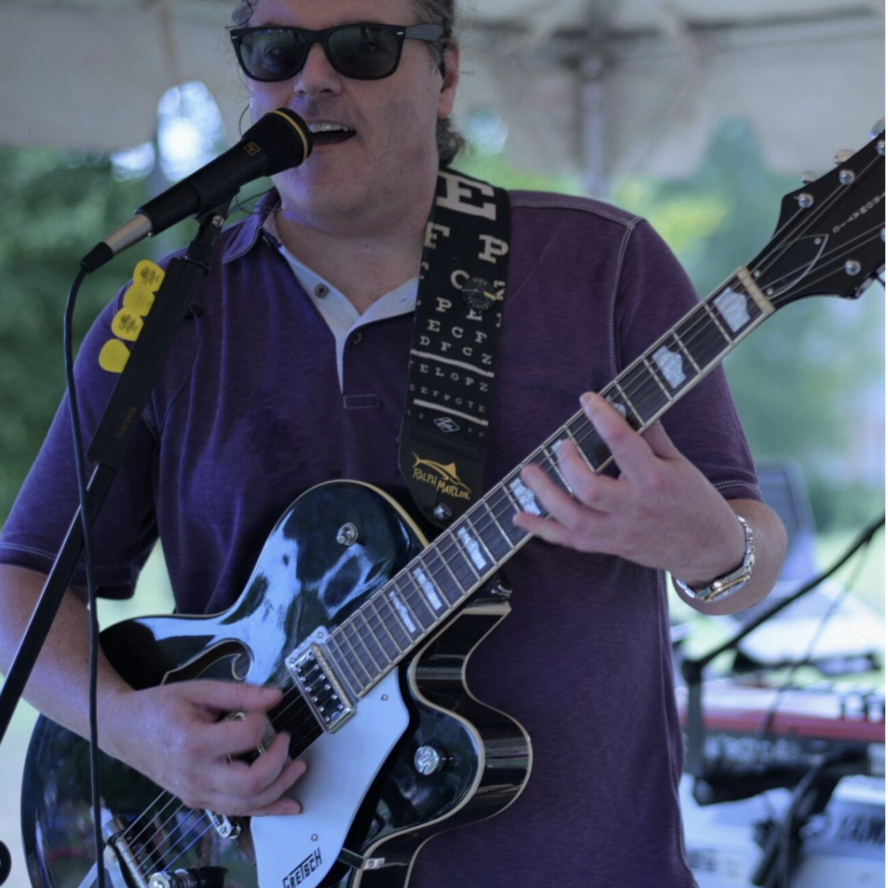 "I started with guitar in college and am self taught. I'm a big fan of The beatles and Pink Floyd (David Gilmore is my favorite guitarist), followed by the late great Jimi Hendrix. I played rhythm guitar and sang vocals and backup vocals in "Henry Steele", and was also in the acapella group "Zumbyes" while at Amherst College, and I had lots of adoring fans. While living in Charlotte, I played in a band called "Roc Dox." Hobbies include hiking and traveling with my supermodel daughter."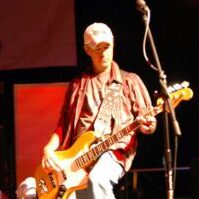 "I have played guitar ever since my parents bought me a used German-made Framus six-string acoustic when I was ten. I still have it. My first band was formed one afternoon in the dead of winter of my home town of Winnipeg, Manitoba. We desperately wanted to be a Tragically Hip / Barenaked Ladies cover band, but had three guitar players, a drummer, no one who could sing, and no bass player. Thus began my interest in playing the bass. Someone had to do it, and I have played bass in various bands ever since, including Zillion Geckos with Allen and Jackie Finley. Two of my favorite bass players are Geddy Lee and "Spider" Sinnaeve."
"I started playing the drums around age 13. I never took formal lessons and learned to play by ear. I played in various rock bands from high school through medical school and even into my postgraduate training, including but not limited to; "Overbalance", "Renegade Nuns", "The Watching", "Susie and Splancnics", "Some Guys with the Clapp", "Uncle Fester", and several others. Growing up with an older brother who played guitar, my primary influences were all Classic Rock - The Rolling Stones, The Who, Led Zepplin, etc. I took a hiatus from drumming for about 10 years until 20/20 was formed. I have truly enjoyed getting back to my rock and roll roots. PARTY ON!!"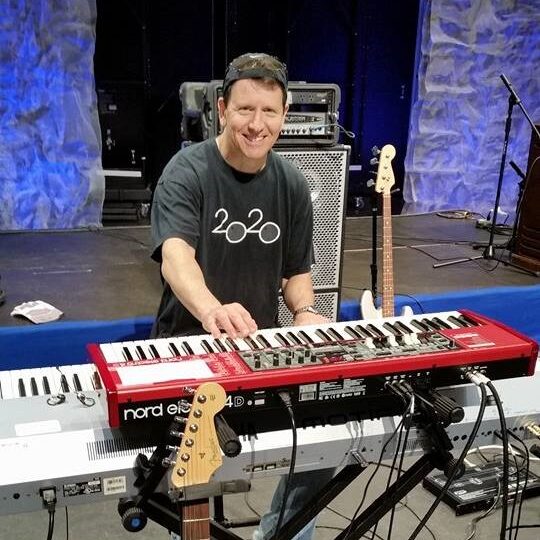 "I started playing piano when I was in the third grade, and was classically trained. Hannon exercises and JS Bach were merciless, but incredibly helpful in honing my keyboard dexterity. After a brief hiatus from playing, I returned to formal lessons, this time concentrating on more contemporary music. In high school, my parents surprised me by giving me an incredible gift; a Fender Rhodes Stage Piano - well used, but with an incredible sound. I still have that keyboard! My only stint in an organized (if you can call it that) group was in high-school. Several friends and I put together an alternative (dare I say "punk"?) rock band. We joked that we were a cross between the Average White Band and the Climax Blues Band...we called ourselves: "The Average Climax Band". Our name was far better than our musical prowess, but we did have some fun. We played at the "Gong Show" at our high-school, and when we got 'bonged', nobody knew because we were so damned loud. Important musical influences for me include: Yes , Genesis, and ELP. I feel extremely blessed to play with such a talented group of musicians. Every one of them works hard, and all of them make me a much better musician by sharing their musical insight and interpretation of the songs we play."